Special website rates for 501(c)s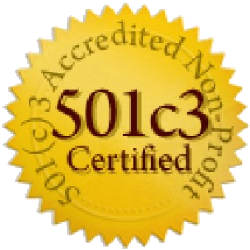 We like to give back to the community, and society, as we can. So we volunteer on various boards, sponsor children in Malawi, and also make available a limited number of discounted websites each year for 501(c) organisations.
If your organisation is in need of a new, or revamped, website, and you fit the criteria below, please complete the application form for consideration.
Notes for 501(c) applicants
Documentation showing your 501(c) status must be submitted with the application
There is no reduction in services just because you're getting a great deal!
Payments can be made from a PayPal account, a debit card, or a credit card.
The first payment of 1/2 of a full year is debited immediately. The second payment of 1/2 of a full year is due 6 months later.
At the end of 1 year, normal billing will commence - IE. every 3 months at the rate applicable to your plan. (see below)
Other standard terms and conditions apply where applicable.
We reserve the right to accept or reject applications. Reasons for acceptance or rejection will not be given, but you will be notified within 72 hours of your fully completed application being recieved.
Organiations that have been rejected may apply again in the next calendar year.
An organisation will be granted discounted rates only once.
Normal billing rates
BASIC - $34.78/month billed at $104.34 every 3 months
PREMIUM - $39.28/month billed at $117.28 every 3 months
PROFESSIONAL - $43.48/month billed at $130.44 every 3 months
ELITE - $84.78/month billed at $254.44 every 3 months
---